OM C. Parkin and Mathias Grassow
Exclusively for participants of the Silent Love Retreat and students of the Mystery School.
Immediately after the traditional Silent Love Retreat with OM, we invite you to a night in an experimental setting where your experiences from the days in silence can deepen.
For many years OM C. Parkin has appreciated the music of Mathias Grassow, which has led us to experience Mathias in several concerts in the modern monastery Gut Saunstorf. Now we are looking forward to a new experiment of collaboration.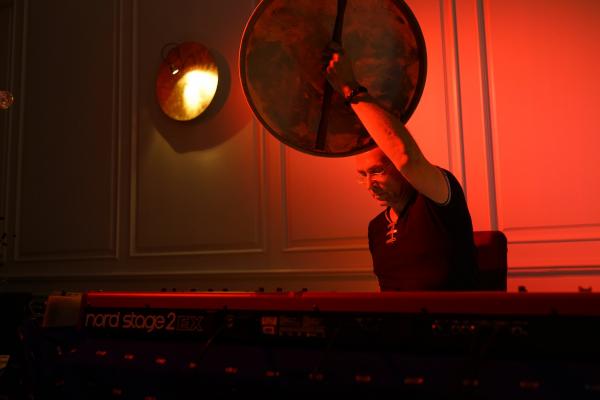 In a unique, intuitively created sound space, the ambient music of Mathias Grassow forms the foundation that can open the space for you into a free-flowing state and touch you on a deeper level of consciousness: Immersing yourself in self-absorption.
In this special event, the multi-layered spherical soundscapes naturally embed various sequences of trance and chi work guided by OM from the Sufi tradition as well as from the forms of inner martial arts. Both together can give you a taste of inner expansion and boundlessness. 
A recommendation to get in the mood: OM C. Parkin and Mathias Grassow in conversation about Ambient Music. 

You can find the complete video in the media library. Please register in the login area.
About the artist: www.mathiasgrassow.bandcamp.com