More information about the next date is coming soon!
Please contact: office@om-science.com
With Unmani and OM C. Parkin
2020, September 18-20 at Gut Saunstorf
For the first time, the OM-Foundation Inner Science invites you to meet spiritual masters and teachers under the name of this new format on a donation basis at Gut Saunstorf - Place of Stillness! 
The spiritual teachers Unmani and OM C. Parkin will transmit the teaching in the form of Darshan, Satsang, Meditation and Silence in joint and individual meetings.
Participants at advaitaCongress2019 were deeply impressed by the great intensity that was built up by the presence of a group of wisdom teachers. Get an impression in the following videos. 
The Russian advaita teacher Swami Dharma Sumiran will be part of the next meeting, because of the current circumstances of travel.
Unmani at advaitaCongress 2019
advaitaCongress 2019 - Being with 4 advaita Teachers - OM C. Parkin, Igor Kufayev, Sumiran, Unmani
Registration
For your registration write a short e-mail to office@om-science.com. You will then be put on the guest list and will receive the booking form for board & lodging from Gut Saunstorf guest service.
---
Unmani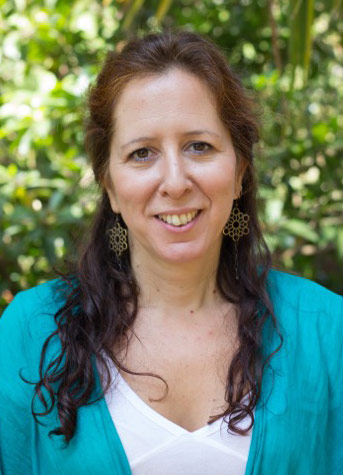 Ever since she was a child, Unmani never identified with being a separate individual, and always felt deeply at one with life. But as her environment and people around her did not reflect this Oneness, she felt lost and alone, and as if she had been dropped on an alien planet.
Truth was always her only passion, and everything else was irrelevant in comparison. As a teenager, Unmani bowed down in desperate prayer for the Truth, and was willing to sacrifice everything for that. She spent years traveling around the world living in all kinds of communities and cultures. In India she spent a long time at the Osho Commune in Pune, where she took 'Sannyas' (an energetic ritual, and the receiving of a new name) as a commitment to her undying love of Truth. Eventually her deep prayer was answered when she met the German Zen master, Dolano. Unmani finally woke up out of self-doubt and confusion, and acknowledged that same Oneness that she had always known since she was a child. This 'awakening' was just the beginning of the endless awakening to, and living as, that Oneness, in her very human adult life.
In 2003, Unmani wrote her first book 'I am Life itself'. This has now been translated and published in several languages. Soon after that, Unmani began holding Satsang meetings and intensive retreats for groups all over the world. In 2008, Unmani wrote 'Die to Love' as an exploration of love and relating. In 2013 she met the love of her life, the wonderful musician, and courageous lover of life, Robert Hanuman. They had a son called Sky. Becoming a mother, deepened Unmani's lived experience of the Truth in a very ordinary and grounded way. Then in January 2018, while they were in India, Robert Hanuman died from a sudden heart attack. Two days earlier, Robert had released his first album 'Let it all fall apart' inspired by Unmani's words. Since Robert's death, Unmani shares about grief and love, and how this heartbreak is also an endless heart-opening. She also continues to play Robert's music which always touches people deeply.
Unmani has been holding Satsang or Meeting in Truth for 13 years, and in this time so many people have been deeply touched by her work: She meets each person in their per-sonal experience, while at the same time holding them in the Absolute Truth of who they really are. This combination, and paradox, of the personal and impersonal, brings so much depth, openness and healing to people's lives. They wake up to who they really are, and discover how this is lived and integrated into their daily lives. Unmani is the author of 'I am Life itself' and 'Die to Love' and has just finished her third book.
For more information about Unmani, and her meetings and intensives, see: www.die-to-love.com