Recorded at Tayu House, Sebastopol, California
October 9, 2022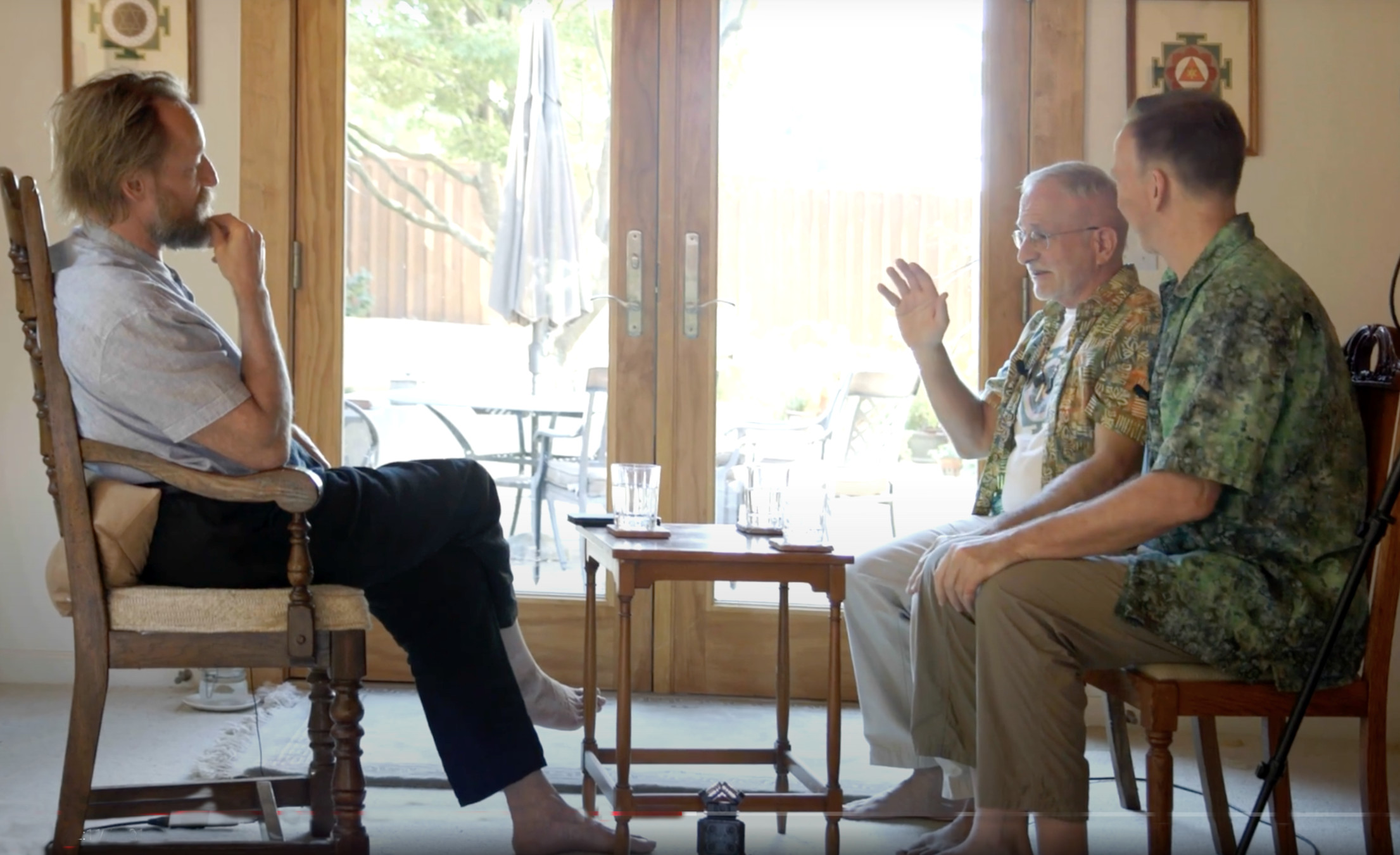 In this detailed discussion, essential topics of the inner path are touched upon. The interesting questions posed by Rob and Stuart, both lifelong practitioners and students of spiritual teacher Robert Daniel Ennis (1946-1998), allowed OM's profound and direct answers, as well as a shared silent space that we are were allowed to be part of.
A selection of the topics: Body Mind Separation, The Collective Mind of the USA, Spiritual Materialism, Concept of Fulfillment, Spiritual Enneagram, 4th Way, The Three Brains, Final Realization, Suffering, Identification with Pain, Female Aspect of the Soul, Purity of Intention.
5BXOak1XrOE
Recommendation:
The Mystical Positivist, with hosts Stuart Goodnick and Dr. Robert Schmidt, is dedicated to the application of reason in the pursuit of spiritual practice and development. It consists of commentary, book reviews, interviews, and discussion in and around the local and larger spiritual community. http://mysticalpositivist.blogspot.com